Background
Jervis Bay Surf School is a locally owned and operated by Jerry Brown. Jerry grew up in the area and has over 28 years surfing experience and plenty of local knowledge. JB Surf School has been operating for the past 6 years and has many repeat customers who choose to come back year after year.
Jerry is teacher trained and loves spending time sharing his passion of surfing and the ocean with others. Jerry and his team can almost guarantee you'll be standing up and riding the waves on your first lesson so why not give it a go!
Our Team
As well as being fully qualified surf instructors, the majority of our team are also fully qualified school teachers. This means they are great with motivating and keeping kids engaged and having fun and they are also experienced in giving individual feedback which ensures you get the most out of your lesson!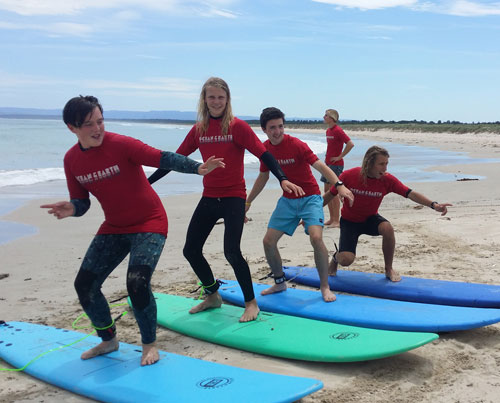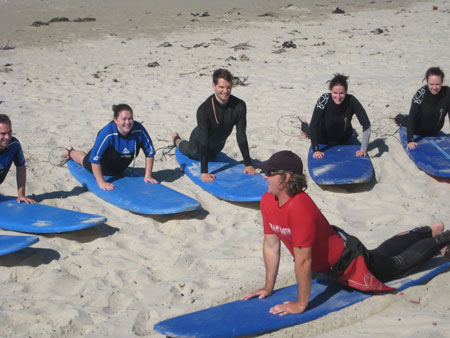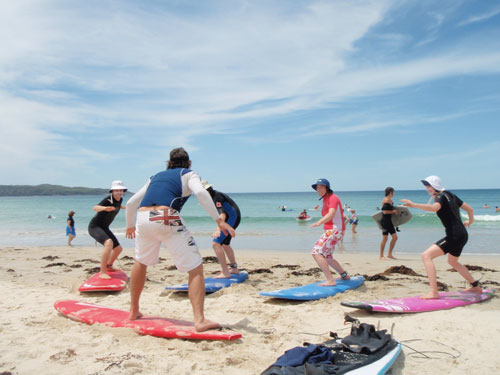 Equipment
JB Surf School pride themselves on making your surfing experience as safe and comfortable as possible. This means a lot of thought and trials have gone into selecting the best equipment for use. JB Surf School uses Ocean & Earth soft-boards which are extremely buoyant and stable as well as being safe and durable. Many of our clients choose to purchase these boards as they have such a good experience using them. We also provide rash vests and wetsuits depending on the weather conditions and client needs.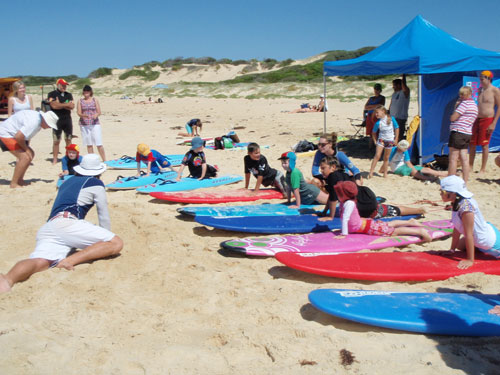 Community
JB Surf School is proud of its community
Involvement and as a small local business works closely with local schools, community organisations and local health promotion agencies to spread and share the love of the surfing lifestyle.
JB Surf School regularly donates its time and services for local community organisations and events.